Boost Mobile Signal in Your Hotel – Hotel Signal Booster Installation in UK
The Importance of Mobile Signal in Hotels
Providing reliable and extensive mobile signals throughout the hotel rooms, conference areas and grounds that support a variety of wireless providers can make certain that guests' needs are being met throughout their stay, that they leave positive reviews and return to the hotel again. Installing our signal solution can help maximize your signal and give your guests the best experience possible. The reputation of your hotel may suffer if business travelers are complaining about the terrible signal in their room, with a MSS signal booster you are guaranteed a better visitor experience for your guests.
Our Clients
We have installations in place at major hotel groups across the UK. These were completed with minimal disruption to the day to day activities of the hotel staff and guests. A system typically takes 3-5 days to complete and within that time our engineers will work back of house for the majority of the work. New technology means the signal amplifiers require less internal antennas and cabling to ensure 99% coverage. Give us a call today.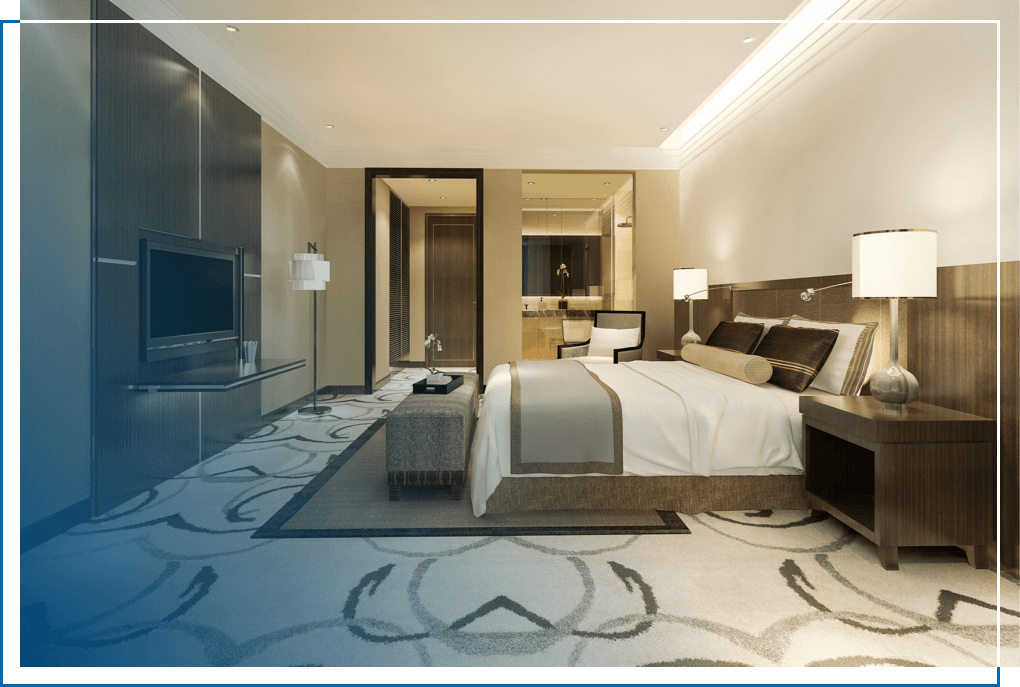 Associated Costs for Hotel signal booster in UK
The price of a hotel signal booster is determined by
Size of the hotel.
Design of the hotel, open areas are easier to cover than small rooms.
Materials used in the design and construction.
Number of networks needing coverage.
Outdoor signal levels to start with.
MSS signal boosters offer solutions that start at £390 per month for installation and support for 5 years. We also design and install one-off cost amplifier systems which typically start at £12,000.
What Our Clients Are Saying
"Mobile Signal Solution has now been engaged on successive projects being delivered by ourselves on behalf of key Clients of ours. We have found MSS to be an extremely valuable project partner both from a technical knowledge & delivery perspective and also the approach to customer service. The MSS team could not have been more proactive in their approach to integrating with other Contractors & trades during site installation, and we look forward to working with the team on future developments both in the hospitality industry & beyond." Gary Menzies BSc (Hons) MRICS MCInstCES
Associate Director, Amicus Property Consultants

Get in touch with our advisors today to receive a free estimate for your project
Explore Other Client Types
Frequently Asked Questions
One of the most infuriating aspects for business guests of hotels is being unable to accept important calls. Hotels have won business based on improved mobile signal and indeed our clients have won the contract to hold conferences based on the lack of mobile signal at the previous location for the event, for sales people they demand signal and will stay at the hotels that can provide good coverage.
Our solutions work with any UK provider so we will always have the right mobile network booster for all of your guests. The products that we provide are a highly efficient way of supplying your guests with the standard of signal that people have come accustomed to. With our products, every guest in your hotel will feel right at home and will be able to map out their day as if they never left the house. The benefits of our solution aren't just for the guests. Most hotel workers now depend on the internet for some aspects of their job and with great mobile internet and voice you will have happier guests and staff.
Whether you're a large hotel or a small one, flawless mobile signals for guests is a must in this day and age. Mobile phone signal isn't the first thing that comes to your mind if you're a hotel owner or even a guest but you should be thinking about it at least.
Providing excellent service is always a top priority for every hotel owner, as the modern guest expects a certain level of service.
Our systems are custom designed and will vary by building but we have worked with large multi-story new building projects and achieved fantastic results. In some cases, we have worked with buildings that have been foil insulated and have blocked the signal entering the building and we have even installed systems in castles with 5 feet thick walls blocking the signal. We can work with you to design an internal network and we only need to have an input signal available outside and a method to run cables internally. Get in touch with MSS signal solutions for a free estimate.