Boost Mobile Signal in Schools, Colleges & Universities
The Importance of School Mobile Signal Booster
Some reasons schools have installed mobile phone booster systems
Health & Safety concerns especially evacuation plans centered around mobile reception
Ensuring students especially boarding schools students have a way to communicate to parents and friends easily
Having mobile signal in common breakout areas are a social place and mobile phones are a large part of the present culture
School Types
We have installed in a broad range of schools across the UK. From Private, Public, Colleges and Universities. These were completed with minimal disruption to the day to day activities of the school staff and students. A system typically takes 3-5 days to complete and within that time our engineers will work back of house for the majority of the work. New technology means the signal amplifiers require less internal antennas and cabling to ensure 99% coverage. Give us a call today.
Associated Costs to Boost Mobile Signal in Schools, Colleges & Universities
The price of a school signal booster is determined by
Size of the School.
Design of the school, open areas are easier to cover than small rooms.
Materials used in the design and construction.
Number of networks needing coverage.
Outdoor signal levels to start with.
MSS signal boosters offer solutions that start at £390 per month for installation and support for 5 years. We also design and install a one off cost amplifier system which typically start at £12,000.
What Our Clients Are Saying
"We reached out to Mobile Signal Solutions to help us resolve the low mobile connectivity we had in our building. We are a secondary school with a lot of concrete in the building and lots of windows. New leadership wished to implement new ways of working that meant a consistent mobile signal was required whilst moving around the site.

Mobile Signal Solutions came and assessed our mobile signal readings throughout the site for all 4 networks and proposed how we could install the equipment to remedy the situation. 

Their staff explained the technology clearly and ensured we understood what was being fitted. The installation team was wonderful, friendly, thorough and helpful throughout the whole process. Many times they went above and beyond with their support.

Following the installation we experienced significant improvements in our mobile signal around the site. We are very happy with the service and solution that Mobile signal provided for us."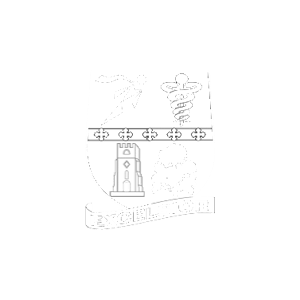 Doreen Agdabo
Facilities Manager, The Petchey Academy

Get in touch with our advisors today to receive a free estimate for your project
Explore Other Client Types